Your better choice Benikea!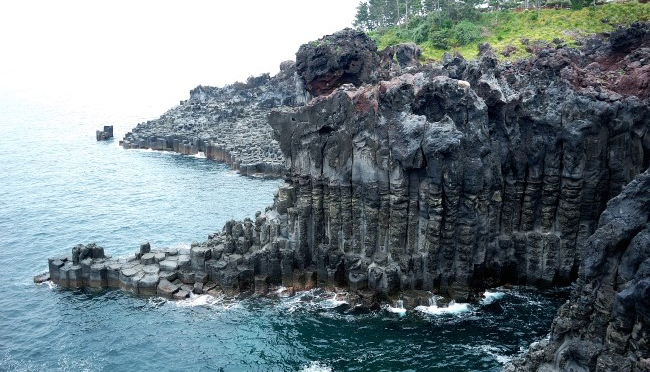 Columnar joint
columnar jointing is a column-shaped vertical joint usually found in basalt lava, and is said to be formed as a result of the contraction caused by the rapid cooling of thick lava (about 1,100 degrees Celsius) from the fireball, which is 30 to 40 meters high and 1 kilometer wide in Korea. Geologically, Jusangjeolli is located in Jungmun-dong, Seogwipo-si, but the administrative district is called Jisatgaebawi, using the old name Jisatgae.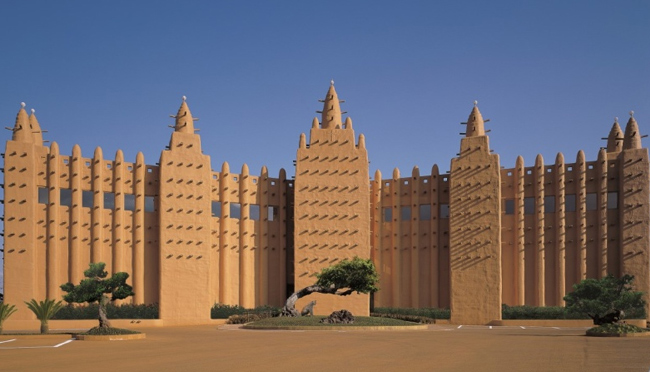 Museum of Africa
The African Museum is a three-story building with one basement level, and is a place where you can experience the authentic African culture of a building based on Zenne Temple in Mali, West Africa, and a new cultural space where Jeju's great nature interacts. The temple, which became a model, is also the world's largest mud structure registered as a UNESCO World Heritage Site in 1988. The African Museum is a place where you can experience African culture in Jeju Island, including academic research and research projects on African culture and art, publishing business, collecting and managing African sculpture art, outdoor sculpture park, and African folk performances.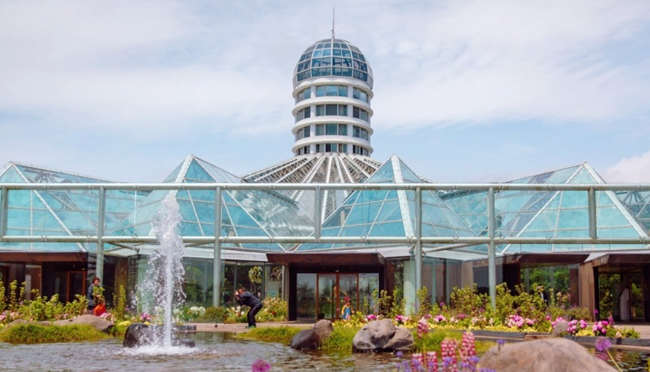 Yeomiji Botanical Garden
Yeomiji, a Jeju tourist botanical garden located in the Jungmun Tourist Complex, is a botanical garden with a southern atmosphere and a site area of 34,000 pyeong. The 3,800-pyeong greenhouse is divided into a flower garden with flowers and butterflies, an aquatic botanical garden, an ecological garden, a tropical orchard, a succulent botanical garden, and a central observatory. Outside the greenhouse, there are more than 2,000 species of plants, including rare plants, and a folk garden decorated with unique gardens in Korea, Japan, Italy and France.Between the greenhouse and the garden, there is a 60-seater tourist cruise train, and the 38 meter-high observatory offers a glimpse of the Jungmun Tourist Complex and Cheonjeyeon Falls.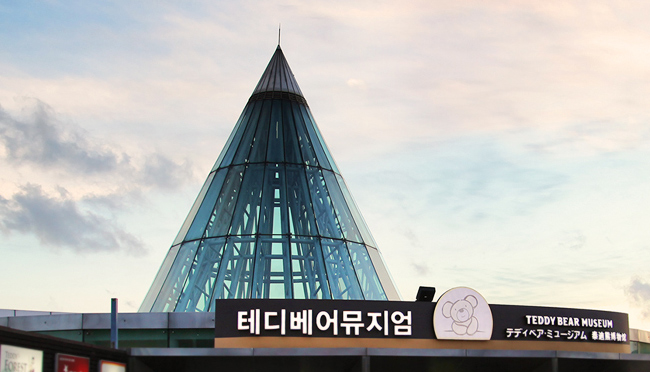 Teddy Bear Museum
It is the world's largest and only teddy bear museum in Korea where you can experience 100 years of teddy bears and 100 years of human life at the same time. It is a theme park-type museum where visitors can see the 100-year history of mankind and parodies of artworks introduced by moving teddy bears, as well as the collection of rare teddy bears collected by auction from around the world, including the world's highest-priced Louis Vuitton Bear, 120 k-bear made of 120 carats of jewelry/ precious metals, and an outdoor sculpture park with a view of Jeju's sea.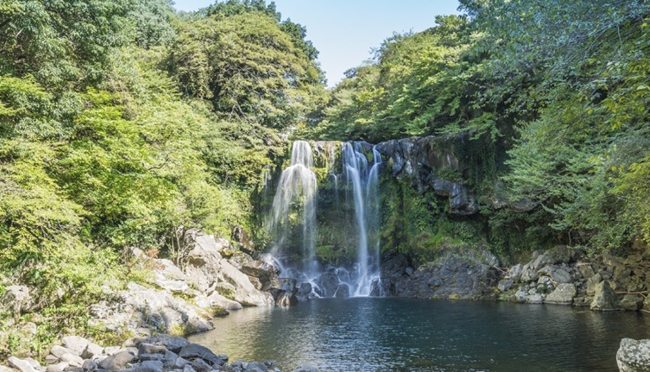 Cheonjeyeon Falls
It is said that the spring water rises between the Danae of Cheonjeyeon and the clay layer below it, and the water is clear all year round. The cold streams of various branches falling from the cave ceiling to the east of the First Falls are also used as drinking water. It has long been said that this water is a panacea for the water is hit by Baekjung and Cheoseo. There is Yeomiji Botanical Garden right next to it and it is popular because you can see many tourist attractions at the same time.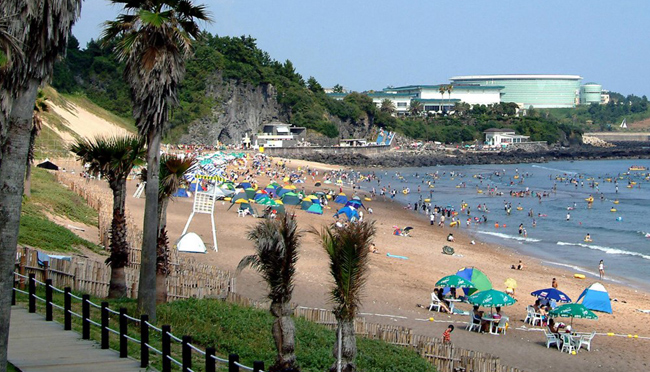 Jungmun Saekdal Beach
The cozy and romantic Jungmun Beach in the sand dunes surrounded by vertical cliffs!Located in the Jungmun Tourist Complex, you can enjoy a variety of recreational facilities.Enjoy windsurfing, water skiing and parasailing here, bathing in cobalt waters, and sit on a dune and listen to the double-window of the waves that come against the soft winds and cliffs. The Ministry of Maritime Affairs and Fisheries selected Jungmun Beach in Jeju Special Self-Governing Province as the best beach in the country after evaluating four areas: operation status, water quality management, landscape and safety.